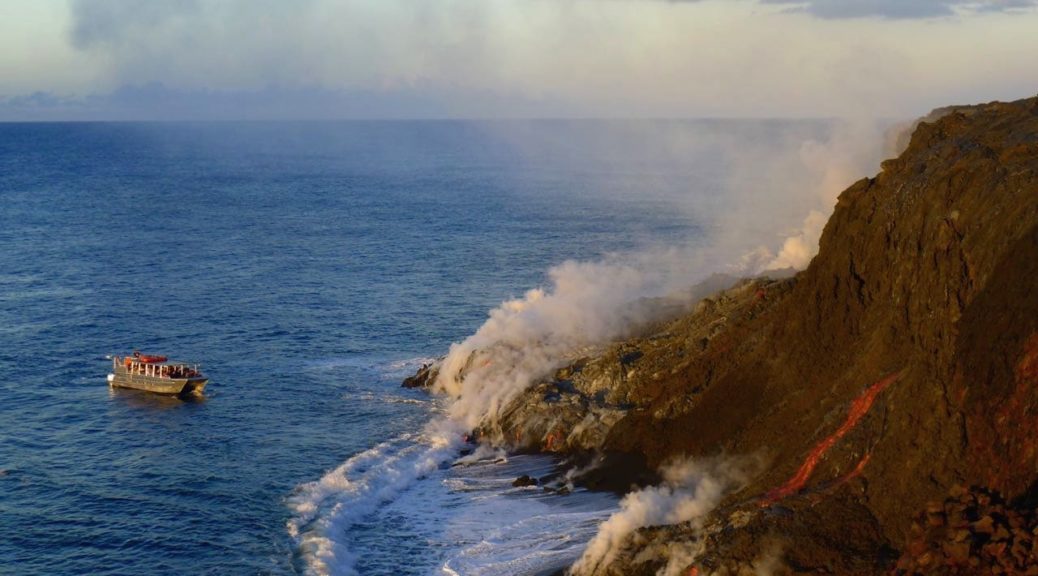 Big Island highlights: our tips to make your trip to Hawaii unforgettable
The Big Island is the largest and most exciting of all Hawaiian islands. The island stills grows every day because of its #1 tourist attraction, which also happens to be one of the most active volcanoes in the world: the Kilauea volcano. There are plenty more things to do on the Big Island besides visiting an active volcano despite it's size 🙂
Hawai'i actually is pretty small despite having a 'Big Island'. There are only 3 states (Connecticut, Delaware, and Rhode Island ) with less land surface than the aloha state. Yet, this small island chain hosts 8 / 13 of the climate zones in the world, and there are many fun, exciting and accessible activities possible for you to explore it.
These highlights for the Big Island are an efficient way to get to know our "favorites" of Hawaii:
Local food and snacks
Many people tend to ignore the culinary side of their vacation, try not to do that yourself! The Big Island is one destination where you should do anything to avoid that trap.
It is easy (and tasty!) to find local food in restaurants, farmers markets, supermarkets or, at the source, the farm/orchard.
Malasadas (Portuguese sugared fried dough snacks) are a great snack for when you are on the road. The combination of Kalua pig with one of the many locally produced microbrews never gets old, and don't leave the Big Island without a taste of one of the world's most famous coffees: Kona coffee.
Beaches on the big Island
If you like beaches you are in luck! The Big Island is a true paradise,  and has quite some amazing white, black and green sand beaches!
Our hands-down favorite beaches on the Big Island are Hapuna and Mauna Kea beach (white sand), Punalu'u beach (black sand + turtles!), and Papakōlea (green sand). Read more about these beaches in the following guides:
Do you wonder where black and green sand come from? Easy: lava and crystals! Read more about why the sand is white/green/black on these favorite Big Island beaches.
Activities on the Big Island
The Big Island spans 8 out of the world's 13 climate zones, and the activities you can enjoy here are almost as distinct.
First of all, there is the lava, but you can also go snorkel over  tropical reefs and enjoy a sunset snowball fight on the summit of Mauna Kea a few hours later. And then there is, of course, the unforgettable Manta Ray night dive. Read more about these 4 fantastic activities in our guides linked below:
Destinations on the Big Island: "Must Do" activities for your itinerary
These are our "local flavor" unmissable activities for each of the four largest cities on the Big Island: Hilo, Kailua Kona, Volcano Village and Waimea.
Kailua Kona
While in Kona make sure to connect with the ancient history of the Hawaiians. Make a visit (or two) to some of the petroglyph sites near Kona:
The Puakō petroglyph close to Kailua Kona on the Big Island of Hawaii has about 1,200 petroglyphs visible in the park to which access is allowed. Directions.
Waimea
While in Waimea try to plan a visit the Big Island Brewhaus in Waimea for good Mexican food and homemade beer. Highly recommended after for example visiting the breathtaking cliffs of Waipi'o valley:
The motto of the Big Island Brewhaus in Waimea is Live Beer, Live Food, & Live Music. This brewpub also offers fresh mexican food and an outdoor beergarden.
Volcano Village
If there is only one thing you can do in Volcano Village, let this be it. The Hawaii Volcanoes national park is for us the only "must visit" attraction on the Big Island!
Hawaii Volcanoes National Park is the most visited attraction in Hawaii. It includes the active Kilauea volcano. List of activities, hikes and sights to see.
Hilo
A visit to Hilo isn't complete without a stop at the Hilo farmers market for souvenirs and tasty food. Pick up some lunch for on the road, when you are taking one of the incredibly scenic drives close by.