Punalu'u Black Sand Beach
Punalu'u beach is the most famous black sand beach of Hawaii, and is given the nickname 'Black Sand Beach'. It is an expansive and easily accessible black sand beach on the Big Island, and great for swimming, snorkeling, coastal hikes or a picnic. You can often see endangered Hawksbill turtles and Green turtles basking in the sun on the beach!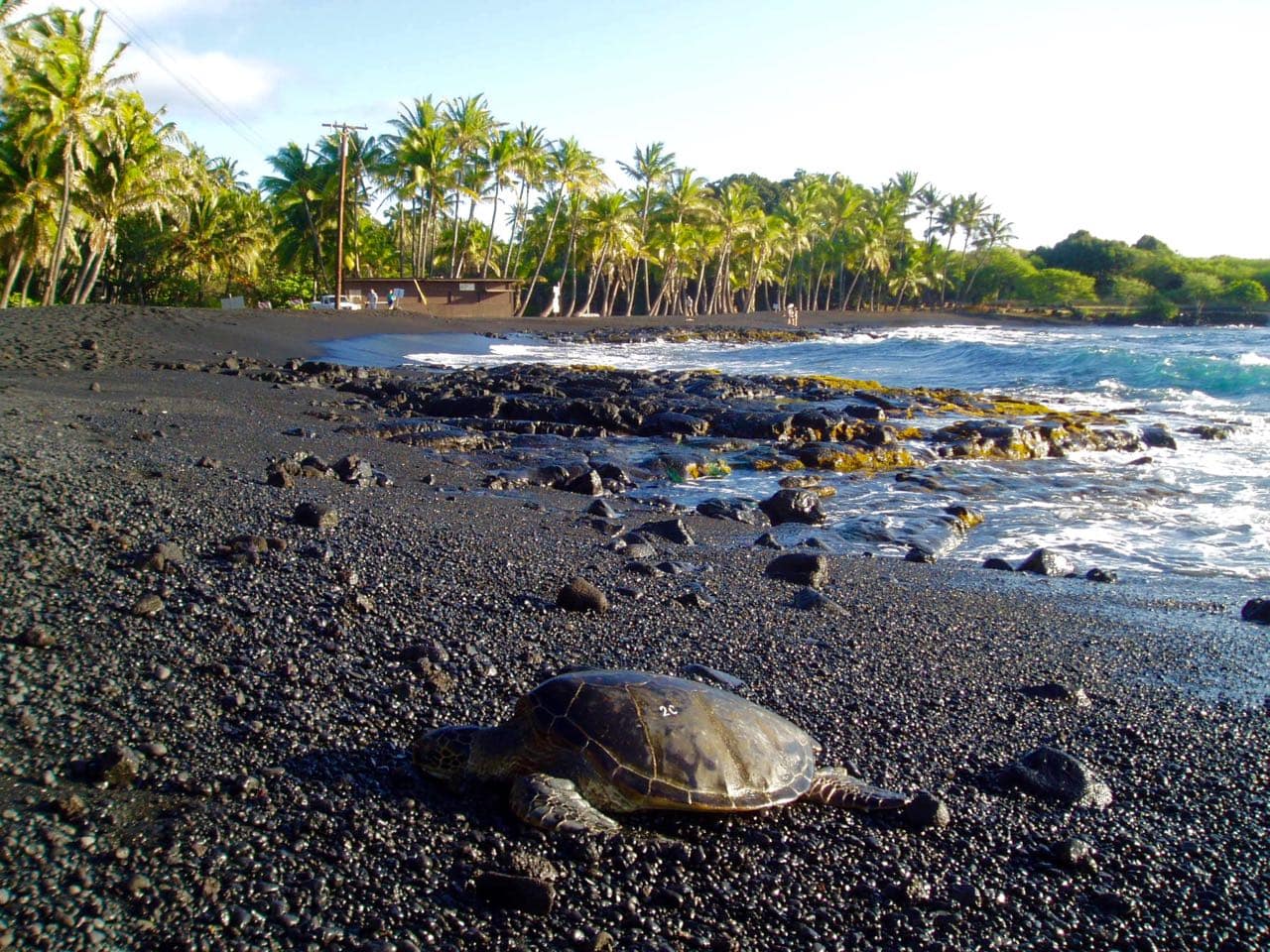 Be careful when going into the water, because there can be strong currents at times in the water at Punalu'u beach. The best place to enter the water is from the small boat ramp on the left (facing the water) of the beach. Stay out of the water if the surf is high. A better place to snorkel is Ninole Cove. Ninole Cove is a short walk from Punalu'u, and offers a sheltered bay with sand channels that provide decent entry to the action. You can either drive there (park below the clubhouse of the sea mountain golf course), or take a sort but rewarding hike from the black sand beach parking lot. Follow the unmarked grassy trail southwards (going right if you face makai/the ocean) for 5 minutes.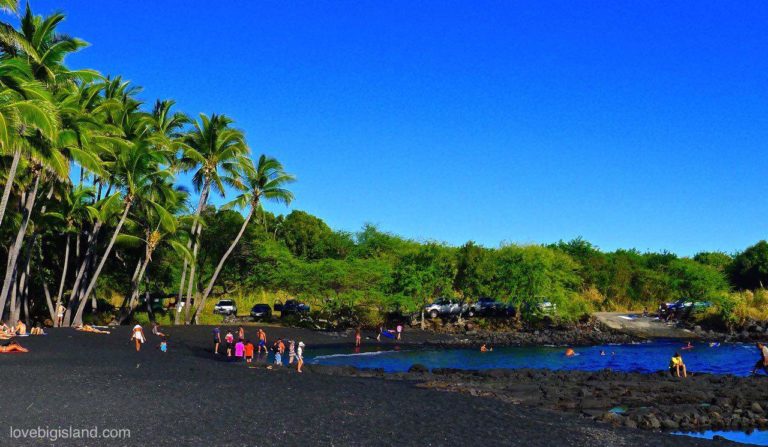 Directions to Punalu'u Beach:
Punalu'u beach is most easily accessible from Volcano Village, and is one of our recommended activities while spending time in Volcano. To get there from Volcano Village, take Hwy 11 towards Kona, and turn Makai (towards to ocean) between mile marker 56 and 57 on Alanui Road. If you pass Whittington Beach Park, you have driven to far.