Volcano Village probably has the highest artist-density of the entire state. Local art makes a great and valuable souvenir.  Many local artists display their work at the Volcano Art Center, and/or through their websites. Below you can find some our favorite local artists and see their work.
If you'd like to find out about more local artists we recommend that you have a look at the "Volcano Village Artists Hui" website.
Caren Loebel-Fried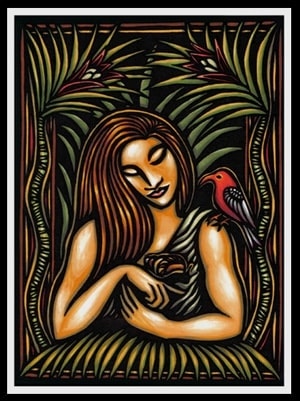 Caren Ke'alaokapualehua Loebel–Fried is a storyteller and second-generation carver. Her love of nature, art, mythology, dreams, and learning about cultures that live "at one" with nature, came together for her the first time she visited the Big Island of Hawai'i. She felt all of the energies that the legends describe manifested in the elements and animals around her. Caren did extensive research at Bishop Museum Library and Archives in Honolulu on the ancient Hawaiian culture and explored the storied places of Hawai'i.
Her intention as an artist and "re-teller" is to give voice to the legends while remaining true to the source. She writes and Illustrates books about hawaiian legends, both for children and adults, and is well-known for her colorful wood carvings.
More information can be found at her personal website.
Ira Ono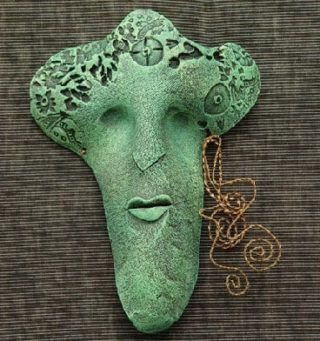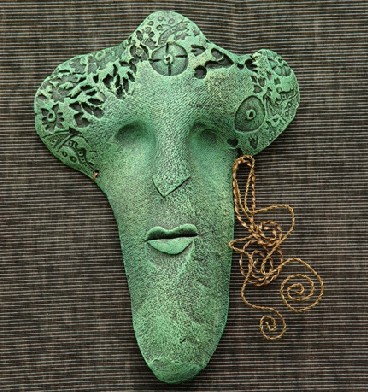 Ira Ono is a multifaceted visual and performing artist well known in Hawai'i for his fresh and innovative work. Ira is an artist who engages the viewer with a wide range of media and subject matter. His work is said to have an "altar-like" quality, and involves ceramic sculpture, masks and dance.
Ira's masks reveal an elegant restraint and his unique style is clearly derived from a rich mythical past. Much of Ira's inspiration comes from living in a rainforest.
More information can be found on the Volcano Garden Arts website.
Gail Duituturaga
Gail lives with her daughter and husband on a small horse ranch in Mt. View, Hawaii. In 2002, Gail was awarded the prestigious Kasper Foundation Award for Classical Arabian Equine Art and went to Taos, New Mexico for a week of horse art. The prize was awarded to four artists nation wide. On her return from Taos she opened her studio to students and enjoys the art of teaching art.
Gail believes that art should not be constrained to a limiting style of painting, she feels that artists should use whatever they feel to express their outlook on their world. "I am moved by color first and foremost. Then by the application of the paint, composition and all the rest. One day I hope to paint large rolls of toilet paper and have it be really beautiful." She says with a dreamy far away look in her eye. "Then all else is gravy."
Gail's art has won numerous art awards in the past few years. Her art has been featured in in-flight cards for Hawaiian Airlines. Liliuokalani Children's Center has published her art, and paintings can be found in the collection of The Office of Hawaiian Affairs.
More information can be found at her website.
Marian Berger
Volcano Village's own Marian Berger is a first-rate naturalist artist fully deserving of her growing reputation.
Born in Limerick, Ireland, the daughter of a meteorologist, Marian spent her early childhood on Wake Island and in Alaska where she acquired her father's love of science, her mother's artistic bent, and her parent's mutual love of the outdoors. "I assumed that art was a natural part of life, a way that everyone expressed themselves," she says.
Marian has won numerous awards over the years, the most recent being Best of Show in two-dimensional art at the Volcano Art Center's (VAC) 2009 Hawaii Nei juried exhibition. One of the top art venues in the state, the non-profit VAC exhibits works from more than 300 artists, and has locations in both Volcano Village and the Hawaii Volcanoes National Park on the Big Island.
More information can be found on her website.