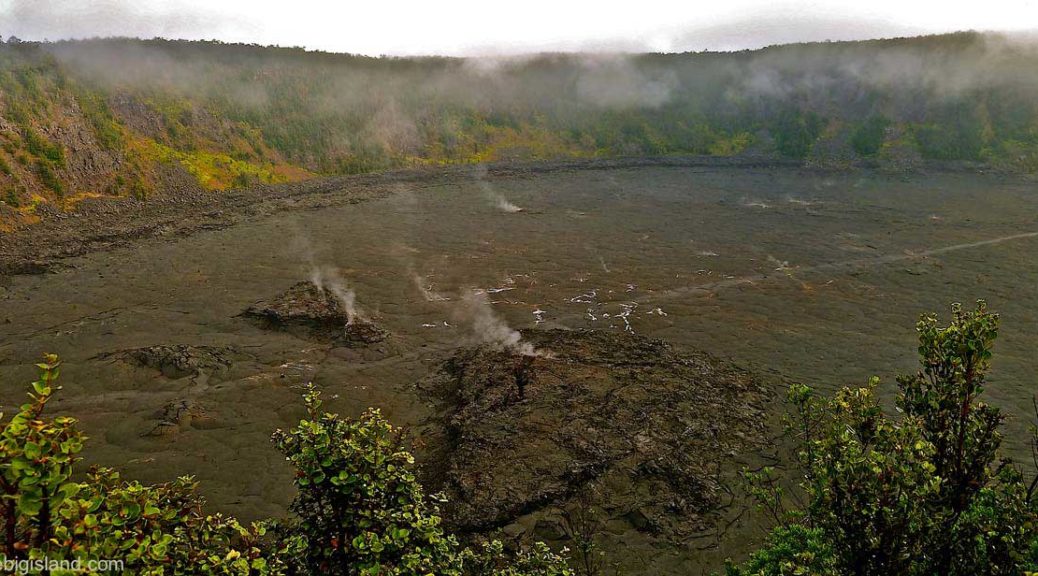 Highlights of Volcano Village
A visit to the Hawaii volcanoes national park is without a doubt the #1 highlight of Volcano Village.
There are more local activities to be done in and around Volcano Village, such as a visit to the orchid farm or the local winery!  You can find a complete list of all these activities in our article on Things to Do in Volcano Village.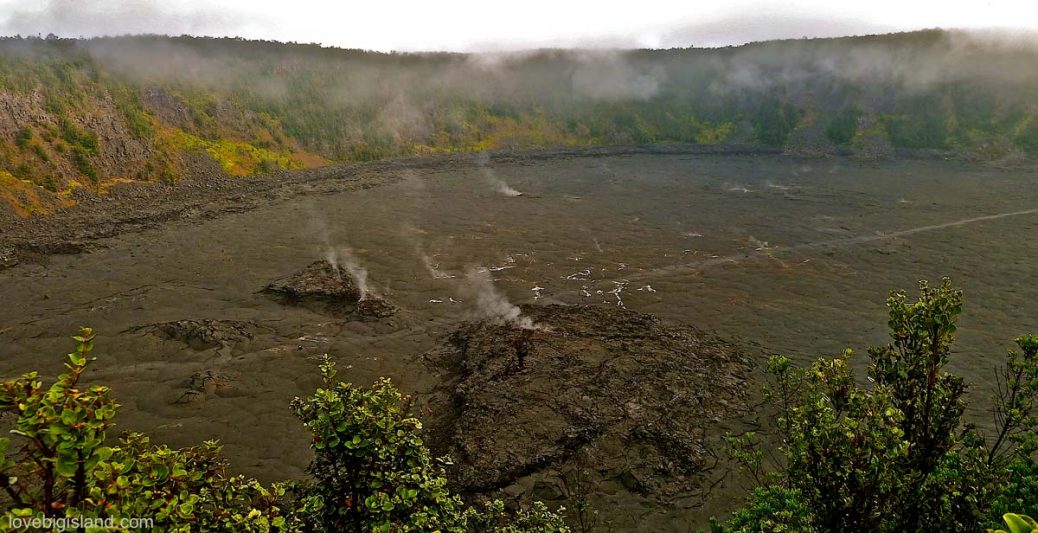 The peace and quiet of Volcano make it a favorite place for many visitors and locals to spend the night and we like to set up camp here to explore the east side of the Big Island. For visitors that want to use volcano village as a springboard to explore the direct surroundings (Hilo, Puna and the Hawaii Volcanoes National Park) we recommend the following destinations.
First of all, the Hawaii Volcanoes National Park is BIG, and you can easily spend a couple of days exploring if you want to see all sights it has to offer. A couple of sights/activities that you should not miss are the easy/intermediate difficulty Kilauea'iki hiking trail, the chain of craters road, the volcano art center to pick up local art for home and, last but not least, a visit to the Jaggar museum at night to see the glow above the Halema'uma'u crater.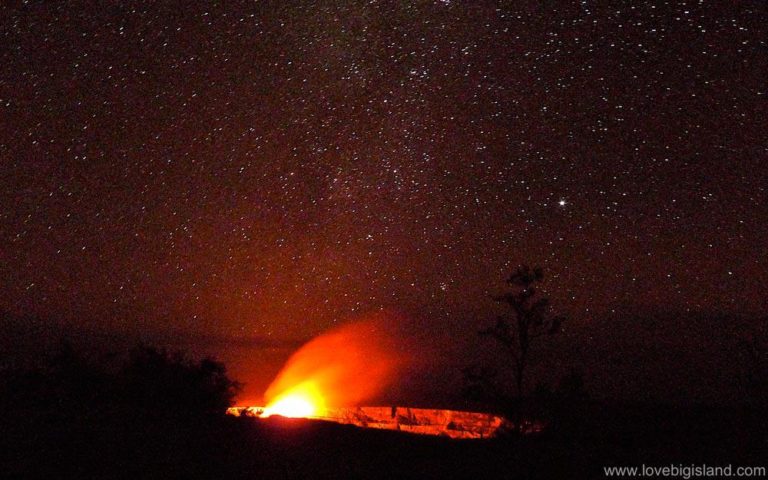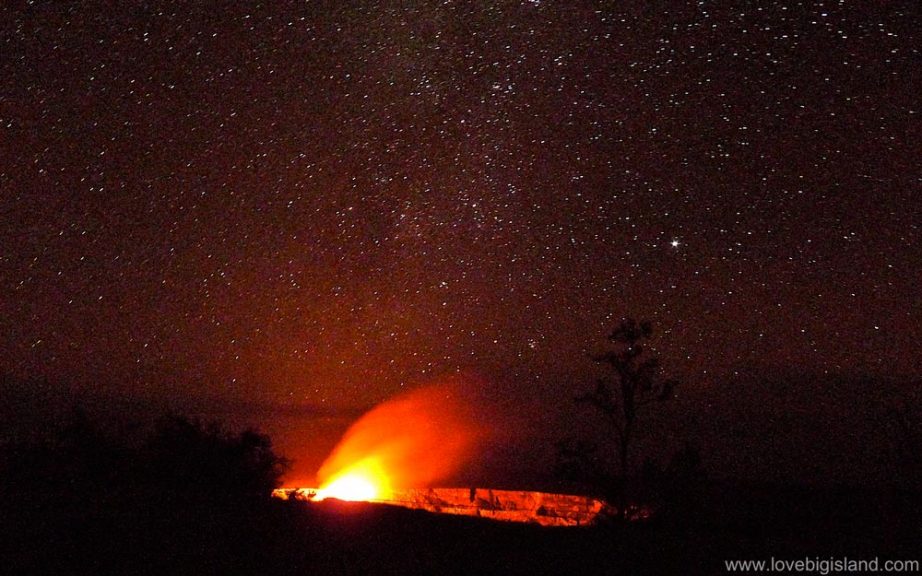 If you are spending time in Volcano but not Hilo *and* if it possible to see the lava flow in Kalapana, We urge to to seriously consider driving down one afternoon to watch the sunset in Kalapana and go on a professionally guided lava hike.
You can also find the most famous black sand beach of Hawaii close to volcano village: Punalu'u beach, as well as many volcanically powered hot springs in the Puna district. Finally,  there are some pretty scenic drives on the east side of the Big Island that are worth your time.
Spending the night in Volcano Village
A day trip is always to short for a visit to volcano village, especially if it is a day trip from Kona, Waikoloa or Waimea because this will easily mean spending 4 to 5 hours in the car. There are many charming accommodation options in Volcano Village, and they are in general cheaper than those on the west coast. Part of the "volcano village experience" is to relax in the hot tub or in front of the fire place in your own, private house. Check out our favorite vacation rentals in volcano village.
Sunrises in Volcano Village are fantastic!
One of the other highlights of spending the night in Volcano Village is waking up in Volcano Village. There are few places on the Big Island where sunrises are as relaxing, especially with all the birds doing their best to sing their songs (see video below).
Finally, if you choose to see the sun set at the lava plains of Kalapana, this is what you should expect: