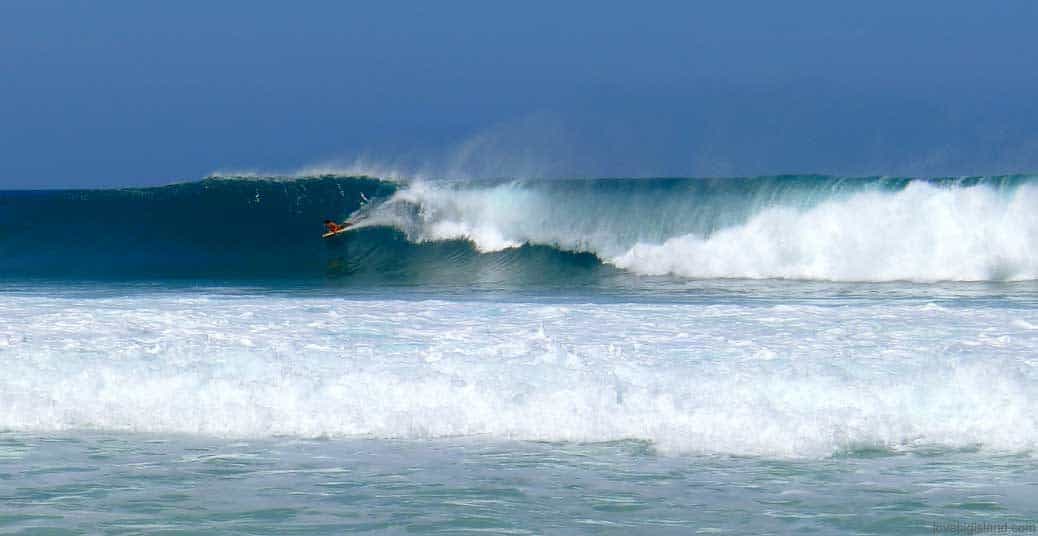 Surfing on the Big Island
Hawaii is the place of birth of surfing, and is one of the best countries in the world to surf. Originally surfing was a royal sport, only practiced by the ancient Hawaiian monarchs. Nowadays, everyone can enjoy (trying to) surf.
The Big Island is the youngest of the Hawaiian Islands, and consequently has fewer beaches and surf spots than the other islands. If you plan your visit just for the waves, we recommend you stay on the North Shore of O'ahu. However, that doesn't mean there isn't great surfing on the Big Island!
Big Island surf schools and rentals
The Big Island offers surfing for all levels. If you have never experienced the thrill of riding a wave, why not sign up for a surfing class at a local surf school? These surf schools are also perfect if you haven't stood on a wave for some years, and would like some additional instructions to make your style even better! Most surf schools and beginner surf spots can be found on the Kona side of the Island. In Hilo, you can rent surfboards e.g. at the Hilo Surfboard Company (website).
Look here for surf schools on the Big Island.
Finding the waves: Surf Reports
If you already feel confident about your surfing-skills, rent yourself a board and find a good surf spot. This is an important part of your surfing-adventure, because the quality of the waves, and thus your own surfing, depends on the wind- and swell direction. Both of these may remain the same for a week, or may change within hours! You may want to get the surf report from the local newspaper or look it up online.
Have a look at the following video to see video footage of 12 Surf Spots on the Big Island:
Surfing Safety Tips
Respect the Ocean! Surfing is a sport that claims casualties, so be sure to only put yourself in situations where you are still in control.
Be aware of the currents. Never go surfing alone.
Use plenty of sunscreen. The sunlight reflected of the water and the constant cooling effect of the ocean make it easy to forget you are burning.
Mind the underwater sea life. Sea urchins and coral often hide under the water surface.
Respect the locals! The most important rule when surfing is to not get in any one's way. This means that if someone is already on a wave, its their wave. The person closest to the peak of the wave has the "right" to surf that wave. Having said that, 99% of the locals are very friendly in the water if you surf with respect and stick to spots that you can handle.