With six major islands and so much to do, planning a trip to Hawaii can be difficult. Which island(s) should you choose, and how much time should you spend? Which island is best for your desired activities?
Maui wildfire update (September 3, 2023)
We are devastated by the recent fires on Maui. At the moment, and in alignment with Governor Green, the Love Big Island website urges visitors to refrain from going to West Maui (including Lāhainā, Nāpili, Kāʻanapali, and Kapalua) until at least October 17th, as a means of respect to the people and places that have been lost in Lāhainā during this devastating tragedy.
We encourage travelers to consider visiting other areas of Maui (including Kahului, Wailuku, Kīhei, Wailea, Mākena, Pāʻia and Hāna), or other islands such as Kauaʻi, Oʻahu, Lānaʻi, Molokaʻi and Hawaiʻi Island.
For the latest Maui emergency management and recovery information, and how you can kōkua (help) the people of Maui, visit mauistrong.hawaii.gov.
See also the sixth emergency proclamation, issued on August 19 (valid through October 17, 2023).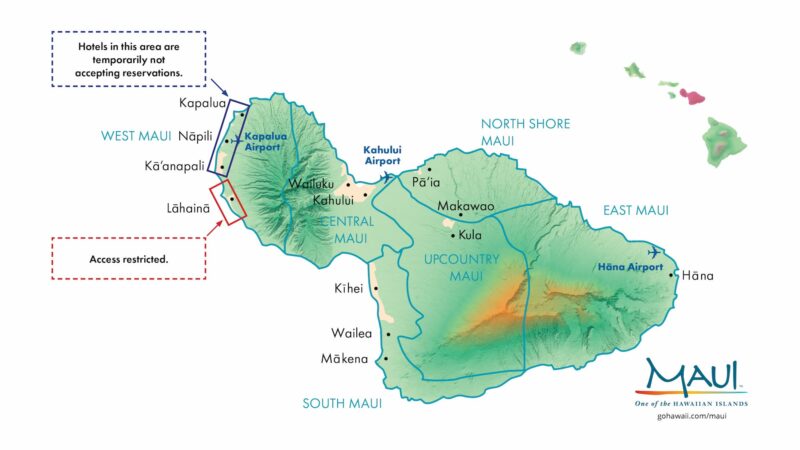 Map of restricted areas in West Maui after the August 2023 Maui wildfires.