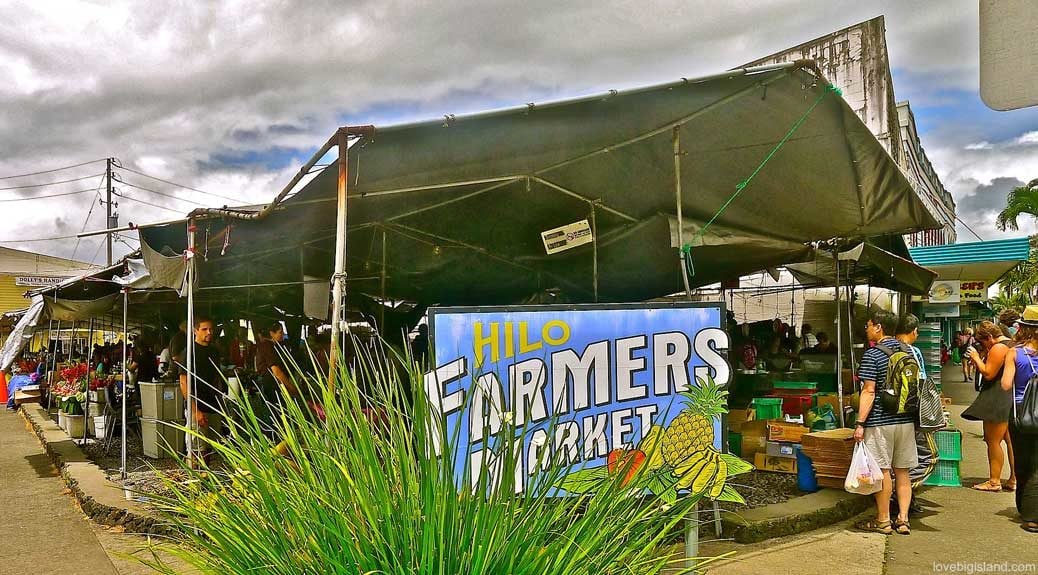 Hilo Farmers Market and the Market @ the Mill in Mountain View
there are several farmers markets in and around Hilo on the Big Island. here you can find information on the popular Hilo farmers market and the "market @ the mill" (between Hilo and Volcano). For all markets near Hilo see our list of farmers markets near Hilo.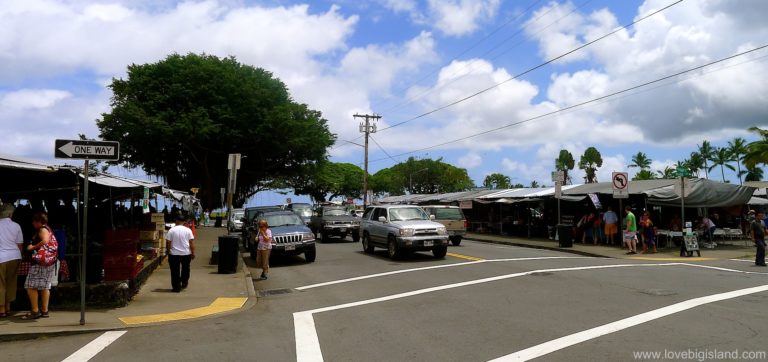 The Hilo Farmers Market is a must-visit if you are in Hilo on a Wednesday or Saturday. Over 200 local farmers and crafters sell their produce, crafts, gift items and tropical flowers in a festive outdoor atmosphere that recalls back to the old "plantation" days of early Hilo. It is a favorite of both locals and visitors, and a great place to pick up gifts and souvenirs for your loved ones back home!
You can find another Farmers market close to Hilo in Mountain view every Saturday of the year between 8:00 AM and 1:00 PM. Scroll down for more info.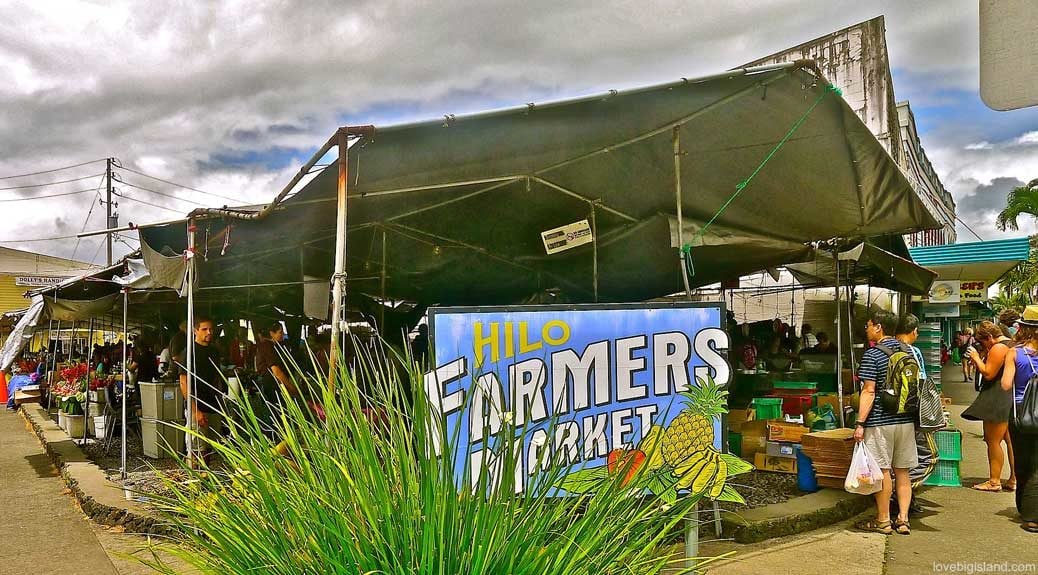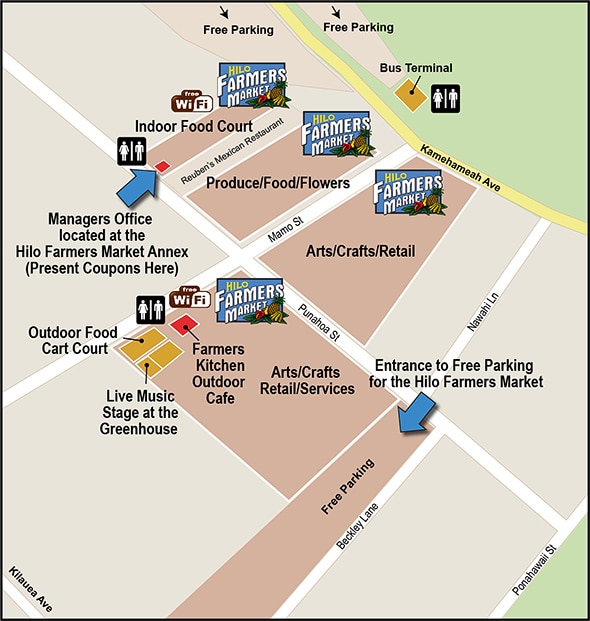 Directions and Opening times for the Hilo Farmers Market
The Hilo farmers market is located at the corner of Mamo Street and Kamehameha Avenue in historic downtown Hilo in front of Hilo bay. Big market days are Wednesday and Saturday between 6 a.m. and 4 p.m. The market is also open all other weekdays except Sunday between 7 a.m. and 4 p.m., but there will be less vendors.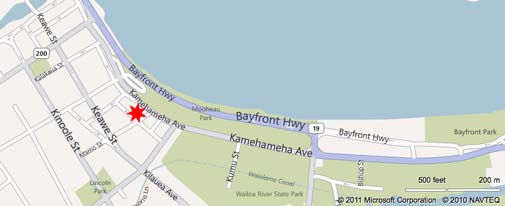 You can find more information on the Hilo Farmers Market website.
Directions and Opening times for the Hilo Coffee Mill "Market @ The Mill" in Mountain View
The "Market @ The Mill" is located at the Hilo Coffee Mill farm and is open every Saturday from 8:00 AM – 1:00 PM. Directions are 17-995 Volcano Road (Between Mile Markers 12 & 13) in Mountain View, HI 96771. For more information call Katherine Patton at +1 (808) 968-1333
The market features Hawai`i grown fruits, vegetables, flowers, plants and other Hawaii-grown farm and value-added products. All vendors, or their representatives, sell products grown on local farms or value added products using Big Island grown produce. Fresh cooked local ingredient breakfasts are prepared outside on the griddle every Saturday.
More large farmers markets on the Big Island
You can find farmers markets all over the island (map of all Big Island farmers markets). Because most markets are only open one or two days of the week visiting them requires some preparation. You can find more information directions and opening days on the larger farmers markets here: