The Hilo Brewing Company was established in 2018 by merging the Mehana and Hawaiʻi Nui brands.
Using decades of combined brewing and beverage experience they produces high quality hand-crafted beer to their hometown Hilo and across the state of Hawaii. You can find their 6 different beers in local supermarkets across the island or visit their tasting room try their craft beers and to "talk story" with the team.
More details on how to visit and where to find their beers can be found on their website.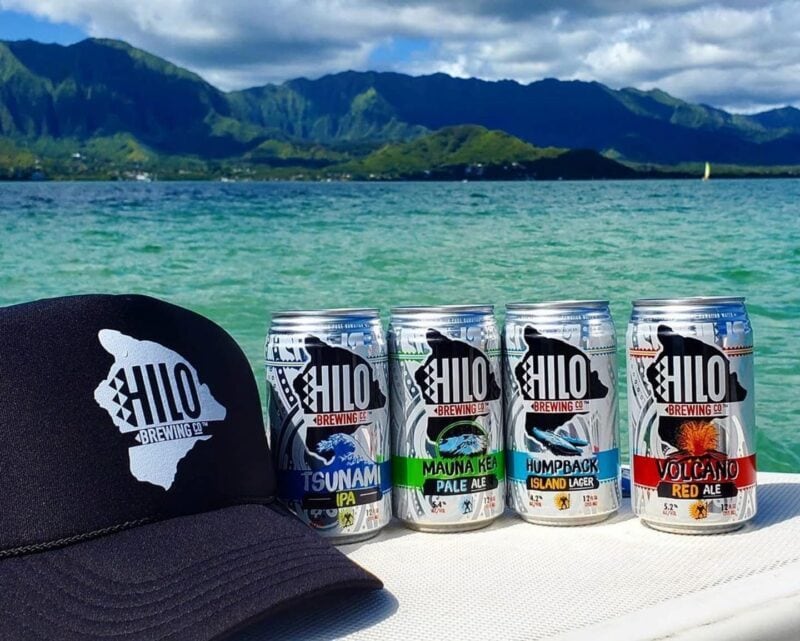 More local breweries on the Big Island
In Waimea
If you like exploring Hawaii by its very tasty micro brews, you cannot miss going to Waimea. The Big Island Brewhaus in Waimea just opened their doors, and they already have an impressive collection of beers for you to taste.
In Kona
The Kona Brewing Company in Kona operates a very popular brewpub in Kona with good (pub) food and their own, Hawaii brewn, beers. If you want to go there for diner make sure to call ahead for a reservation to stay out of the waiting line that you can often find at their front door.