There are many vacation rental possibilities in Hilo that vary widely in price/quality and luxury.
This section is still under construction and we currently only list one recommendation. We refer you to Vrbo [see note 1] to search for more vacation rentals during your stay. There are several hundreds of vacation rentals in and near Hilo available, and we recommend to narrow your search down by sorting on either price, or on the amenities you are looking for (a pool for example?).
Hamakua Coast: 1-bedroom cottage with a private waterfall and swimming hole
This 1-bedroom cottage ten miles (15 to 20 minutes) from Hilo on the lush and scenic Hamakua Coast has ocean views, fruit trees, two streams, a private waterfall and a private swimming hole. It is a great place to stay if you want to escape the crowds and the hustle-bustle of city life.
The house is VERY popular and often fills up months ahead of time, but sometimes people cancel and last-minutes bookings are possible.  See more photos of this amazing place and read many great reviews on the VRBO website.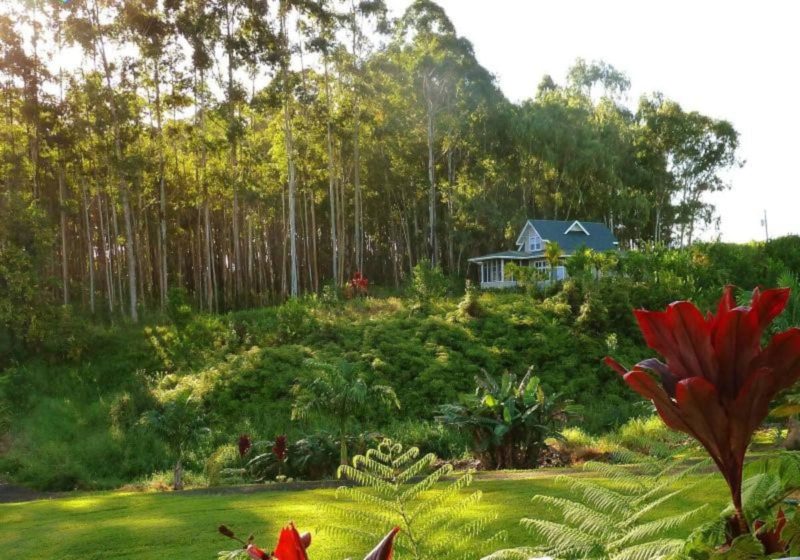 ---
Note on using Vrbo to find vacation rentals in Hilo
[1] We are part of the Vrbo affiliate program. This means VRBO pays us a small fee for every completed booking we send their way. This money comes out of their marketing budget and doesn't add any extra cost to your stay. Read more about the use of affiliate links on our website here.