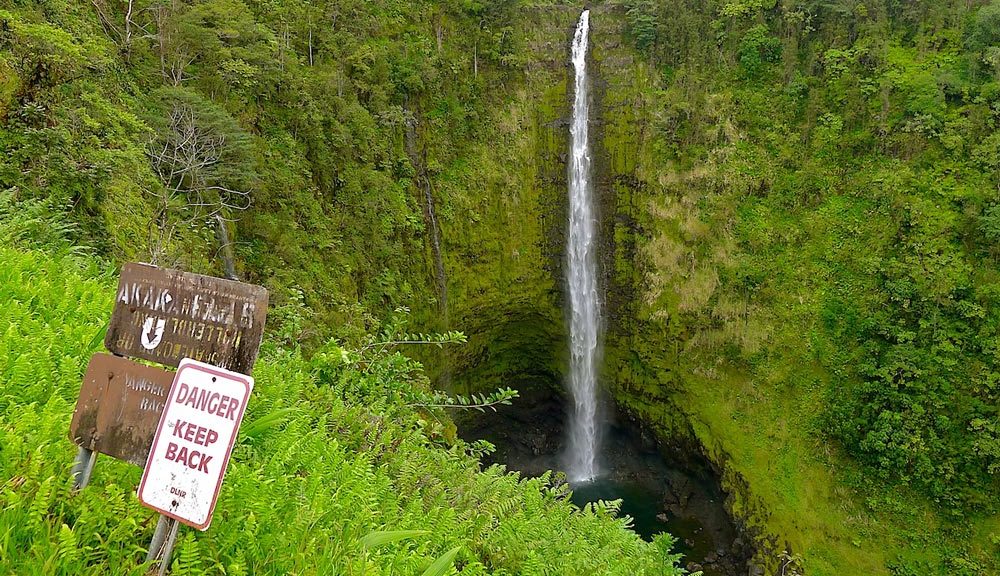 'Akaka Falls on the Hamakua coast
The 'Akaka falls are a 422 ft (135 m) tall waterfall and are part of the 'Akaka falls state park. They are located a short distance above Hilo and should be part of any road trip that takes you past the 'Akaka falls state park.
You reach the falls after a pleasant and short 0.4-mile hike from the parking lot. It takes you through a lush rainforest filled with wild orchids, bamboo groves and draping ferns. The hike is doable for the whole family and takes 1/2 hour if you take your time. The trailhead is easy to find: just off the parking lot.
The admission fee to the park is $5.00 per car or $1 per person for pedestrians.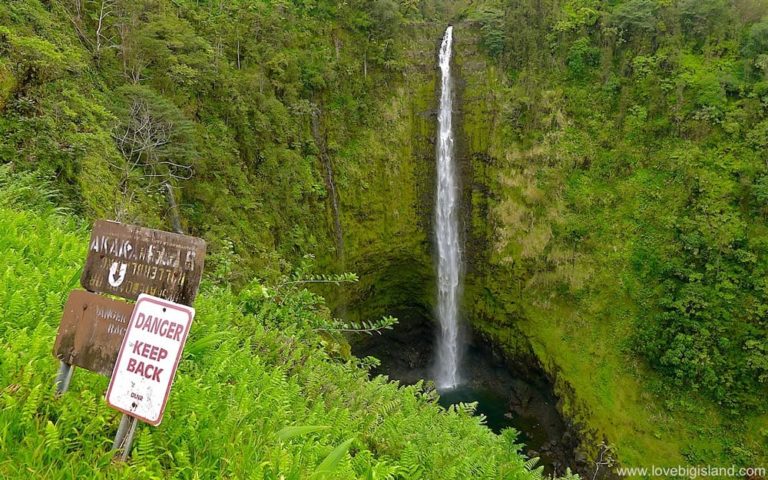 The accessible portion of the park lies high on the shoulder of the deep gorge into which the waterfall plunges and the falls can be viewed from several points along the trail through the park. There is another waterfall visible from this trail: the Kahūnā Falls.
Be prepared to meet other people here because the 'Akaka falls are one of the more popular attractions on this side of the island. They also are one of our 5 favorite Big Island Waterfalls.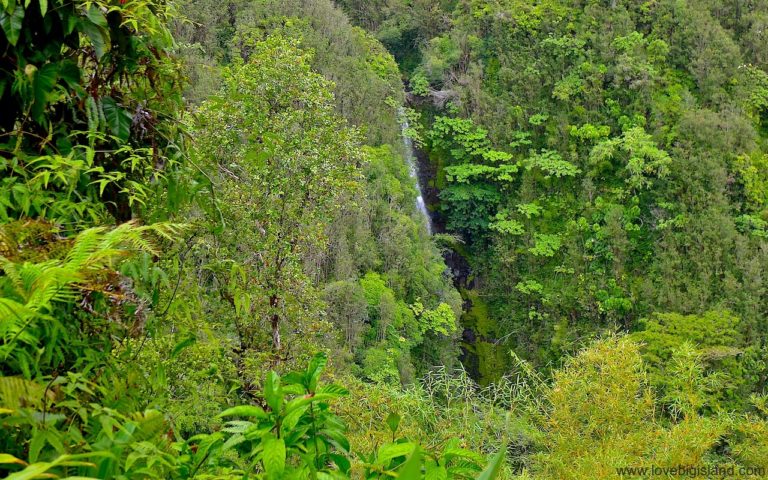 Directions to 'Akaka falls
The 'Akaka Falls are one of the most famous waterfalls on the Big Island. The 'Akaka falls state park is about 11 miles north of Hilo on the end of 'Akaka Falls Road (Highway 220), 3.6 miles southwest of Honomu.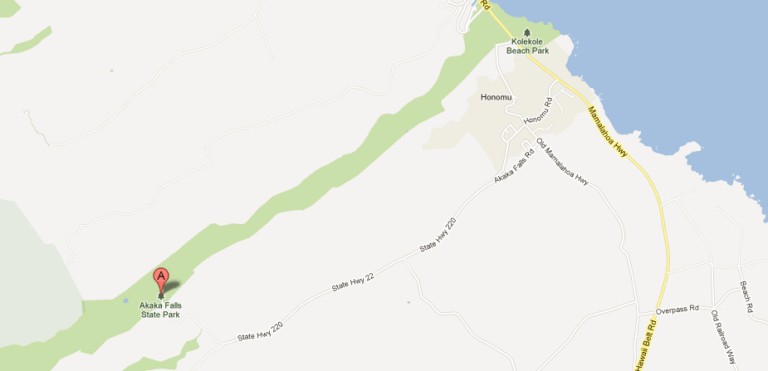 Is it possible to go on a zipline tour at the 'Akaka falls?
It is not possible to go ziplining at the 'Akaka falls. The waterfall is located in a state park and cannot be commercially exploited.
The Big Island Zipline tour offered by Skyline Eco Adventures is located halfway between the 'Akaka falls state park and the ocean at the Kolekole stream. Their lines take you past two waterfalls: one with a 40 ft drop and one with a 200 ft drop. Very impressive, but less than half the height of the 'Akaka falls!
Read more in our guide to zipline tours on the Big Island.