The Big Island Brewhaus in Waimea on the Big Island started selling their locally brewed beers in 2011 and they have won many nation and inter nation honors since.  The brewhaus also serves good food and has the highest Beer Garden at 2,764′ elevation. The owner of this brewpub has won over 30 national and international awards in the 3 years that he worked for the Maui Brewing Co., and now has started for himself in Waimea. His motto is Live Beer, Live Food, & Live Music.
The Brewhaus supports local musicians with an Open Mic Night on Thursdays – and Fridays they also feature live music from the dinner hour on. This is definitely one of our top recommendations for dinner and drinks in Waimea.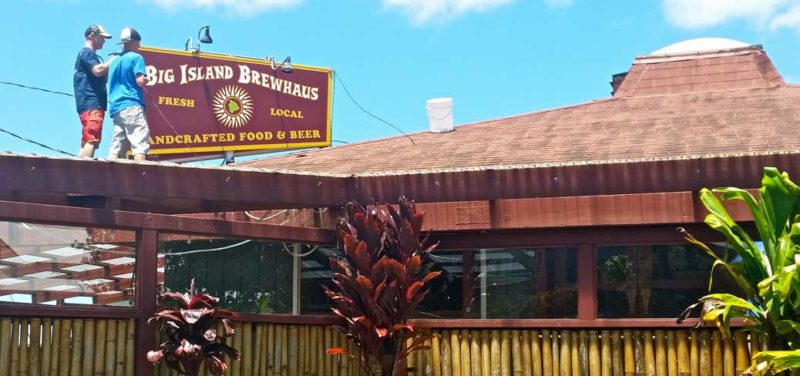 More local breweries on the Big Island
In Kona
The Kona Brewing Company in Kona operates a very popular brewpub in Kona with good (pub) food and their own, Hawaii brewn, beers. If you want to go there for diner make sure to call ahead for a reservation to stay out of the waiting line that you can often find at their front door.
In Hilo
The Mehana Brewing Company in Hilo has won golden and silver medals in the US Open of Beer and the World Cup of Beer. Their beers are sold in some bars around the Island or you can visit their brewery in Hilo, where their tasting room is open Monday-Saturday from 8:30 a.m. – 5:30 p.m.