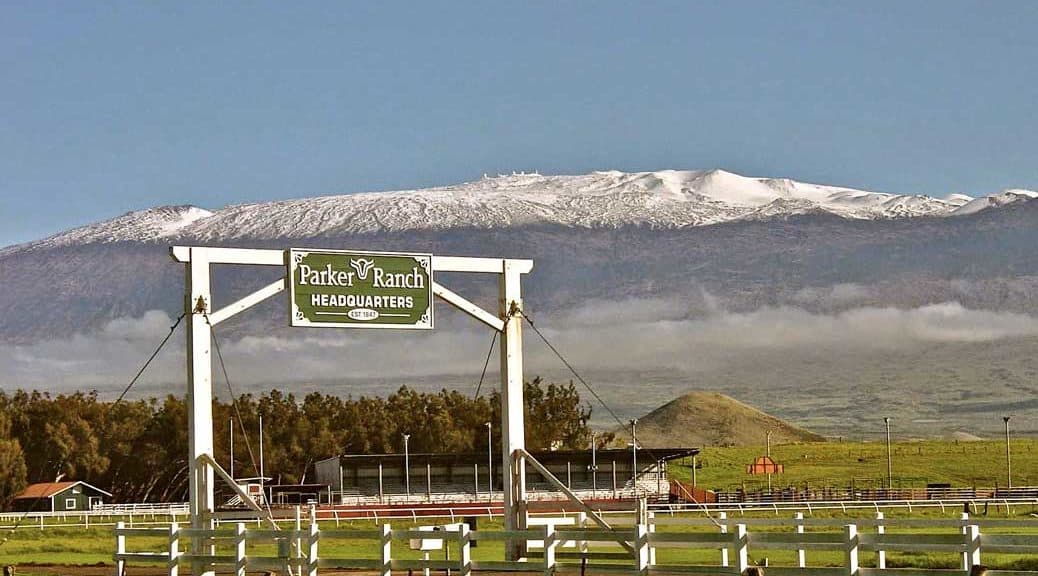 The Parker Ranch  on the Big Island was, once upon a time, the largest ranch in the united states. Their history is interwoven with that of the American presence in Hawaii, and they remain one of the biggest ranches on the Island.
Parker Ranch history started in 1809 when the young John Parker came to the Big Island. Over time he became a loyal friend and subject of King Kamehameha I who hired him to cull the herd of wild cattle which began as five cattle given to the king 21 years earlier in 1793 by British Captain George Vancouver. In 1815, Parker married Kipikane, the daughter of a high-ranking Hawaiian chief, who took the Christian name Rachel. The couple had a daughter and two sons and the Parker dynasty began.
Their main business is raising cattle, but they also provide great horseback riding and hunting excursions. They employ professional paniolo's (Hawaii-style cowboys) that are good guides, and do a great job in making you feel safe and tailoring the excursions to your personal level – even if the group you are in is mixed between beginner and expert horseback riders.
Website: Parker Ranch online
July – Parker Ranch 4th of July Rodeo
The Parker Ranch 4th of July Rodeo is an award-winning tradition that includes action-packed rodeo events, keiki (children) activities, ono (delicious) food and much, much more. For more information call (808) 885-5669 or look on their website in the weeks before the event.