Chocolate – Locally produced on the Big Island!
Chocolate is one of Hawaii's most delicious but unknown export products. It is a good souvenir to take home (chocolate covered macadamia nuts!) and a very tasty snack that goes well together with a strong cup of delicious Kona Coffee. Did you know that there is an annual Chocolate Festival (with chocolate cook-off) in Kona each March?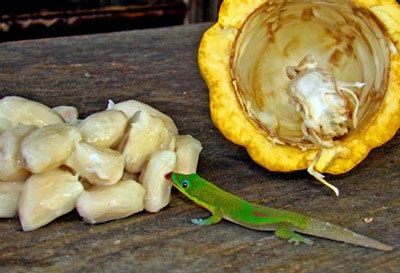 Thanks to the tropical climate, Hawaii is the only state where chocolate can be made with locally produced ingredients. The cacao is grown and processed on the Big Island, resulting in true, locally produced, American, chocolate! In the recent years, cacao is becoming a more and more popular crop amongst small farmers.
Tour the cacao orchards yourself
If you would like to see the 'action' for yourself, you can visit a chocolate orchard. The Original Hawaiian Chocolate Farm near Kailua Kona offers tours on Wednesdays and Fridays at 9:00 a.m. Admission fee for adults is $15, children under 12 pay nothing (but do get to taste!). It is a one hour walking tour of the orchard and factory full of information about every step in the chocolate making process and of course, includes chocolate sampling! Call ahead of your visit, reservations are required: (808) 322-2626.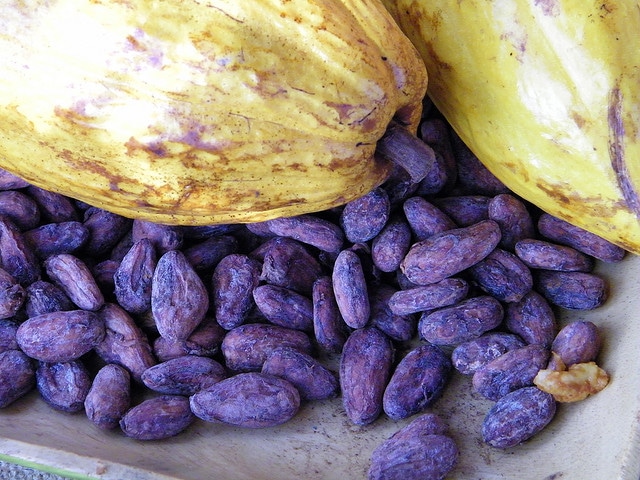 Where can you buy Hawaiian Chocolate
There are several companies on the Big Island that make chocolate from locally produced cacao and sell it. You can find this chocolate at local farmers markets, in any of the Island Naturals Natural food stores, in most other convenience shops and even in the local boutiques in the island resorts. You can also order it online and/or ship it home through the website of "Original Hawaiian Chocolate". This is the only producer to grow, harvest, process and package all-Hawaiian chocolate.