There are many farmers markets in and near Kona that you can visit. The two most popular are the Kona farmers market in central Kona which is open wednesday through Sunday, and the South Kona Green market in Captain Cook which is open every Sunday.
For more farmers markets in the area, see our list of farmers markets near Kona.
The Kona Farmers Market
The Kona Farmers Market is located in the heart of Kona close to Kailua Bay. It is filled to the brim with fresh fruits and vegetables, flowers and hand-made local arts and crafts. This is a great place to stock up on healthy snacks (apple bananas or lilikoi are very handy to pack) for your daytrip, or to buy gifts for your loved ones at home.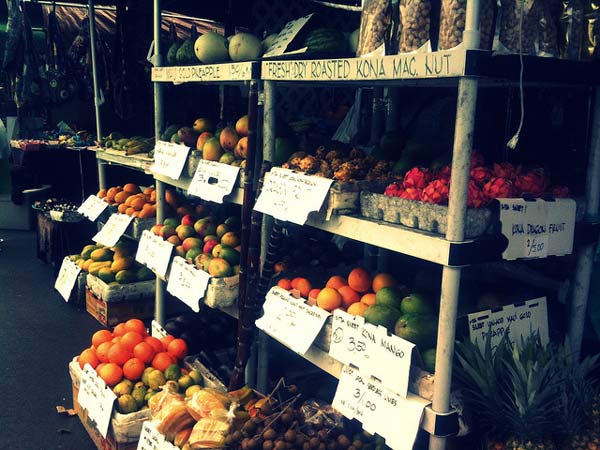 Farmers markets are a great example of local family agriculture. Buying at the farmers markets ensures your money goes directly to those people who deserve it most: The hardworking farmers. Buying local is a good way to support and enrich the local community.
Directions and opening hours
The Kona farmers market is located on Ali'i drive just south of Kailua Bay in the heart of Kailua Kona. It is  open Wednesdays through Sundays between 7 a.m. and 4 p.m.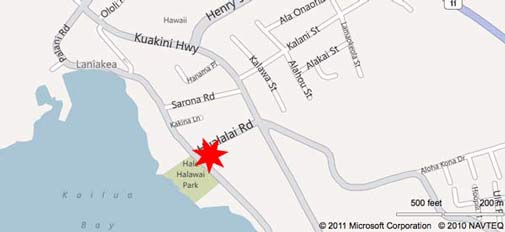 You can find more information on the unofficial website of the Kona Farmers Market.
The South Kona Farmers Green Market
This market was founded in August 2008 by a collaboration between local farmers and artisans from around South Kona and the Amy B. H. Greenwell Ethnobotanical Garden.
The Green Market is committed to sustainability, natural practices, and working with the earth to produce quality food and art for our local community.  Stop by to get their weekly produce,  enjoy a meal, and stay for the day.
For a more thorough review we recommend this report by Sonia Martinez for the Hawai'i homegrown food network.
Directions and opening hours
The South Kona  green farmers market is an all local farmers and artists market held at the Amy Greenwell Botanical Gardens at 82-6188 Mamalahoa Highway at mile marker 110, just across from the Manago hotel in Captain Cook . Market days are every Sunday between 9:00 am and 2:00 pm. You can find their website here.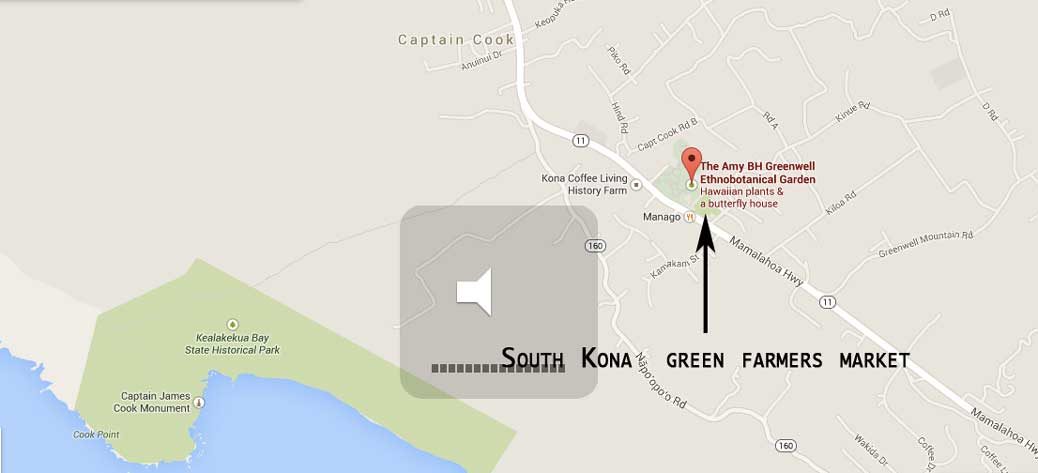 More large farmers markets on the Big Island
You can find farmers markets all over the island. Because most markets are only open one or two days of the week visiting them requires some preparation. You can find more information directions and opening days on the larger farmers markets here: