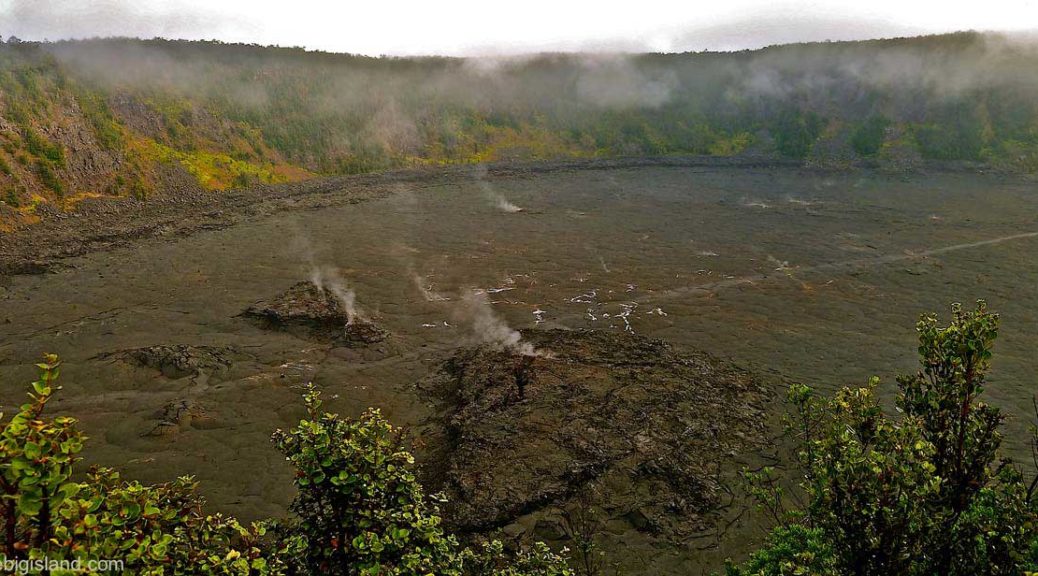 One Day Itinerary – Big Island Highlights
You can see one or two of the biggest Hawaii highlights during a day trip to the Big Island if you follow our itinerary. The 'must see' destination for your one day visit here is the most active volcano of the island (and the world). With good planning you can add another (or two if you really want to push it) trip(s) to your day. Scroll down for the best options for this extra adventure.
If you have the choice, however, we suggest that you stay at least one night on the island. Sometimes that is not possible, e.g. because you are visiting the island as part of a cruise. If that is the case, your best option is to rent a car at your place of arrival and spend your time on the Big Island at one/some of the following Big Island Highlights:
One day in paradise itinerary: Seeing the volcano + one more adventure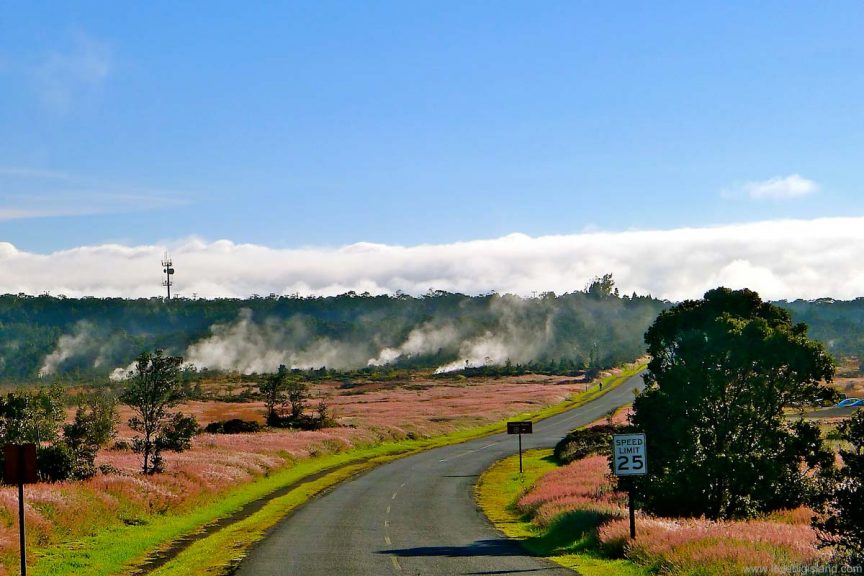 The Hawaii Volcanoes national park offers a spectacular view on one of the world's most active volcanoes. Drive up the national park and spend your day exploring lava tubes, descending into craters that were full of lava only decades ago and exploring trails in the lush rainforest in the park.
If you happen to be on the east (Hilo) side of the Island, you could also try to see the lava flow. To avoid disappointments first call to the national park at  (808) 985-6000 to check to current lava conditions.
Here is more information about visiting the lava.
One extra adventure [a]: Seeing Hawaii from the Sky!
If time is your bottleneck on Hawaii, consider using it on a Helicopter tour to see as many of the Big Island Highlights. Seeing Hawaii from birds eye perspective is one of the best ways to spend your money if you only have one day. Read more about Helicopter Tours on Hawaii.
One extra adventure [b]: Snorkeling and the beach
If you like to spend you day in leisure on a white or black sand beach, don't forget to rent some snorkeling equipment and to take sunscreen!
If you are on the Kona side of the island, your beach of choice is Kahalu'u Beach Park. This beach is often nicknamed "turtle beach" and is a great place for leisure and snorkeling.
If you are on the Hilo side of the Island there are a couple of beaches just east of Hilo. Of these, the closest is Onekahakaha beach park. This is a beautiful white sand beach with good swimming opportunities. More to the east you can find Leleiwi beach park and Richardson's beach. These beaches can offer good snorkeling if the ocean is calm. If you don't mind to drive further go to Punalu'u Beach Park. This is the most famous black sand beach on the island with great swimming and snorkeling. It is located about two hours southwest of Hilo past Volcano Village (Highway 11).
Here you can read more about going to the beach in Hawaii.
Yet another extra adventure [c]: A stunning Hike
Go to Waipi'o valley if you want to be surprised by Hawaii's highest waterfall, a black sand beach, and the lush rainforest. Waipi'o valley is also known as the Valley of Kings, and you can find it at the end of Highway 240. Take notice: to enter Waipi'o valley by car you need to have a 4WD car. You can also join a tour going down to the valley floor or hike down. Hiking down (and up again) means a challenging  3/4 hour hike down and up the valley wall.
Once in the valley you can choose from a multitude of hikes into one of the five fingers of Waipi'o valley. In the left-most finger of the valley flows the highest waterfall in the state of Hawaii. The hike to this waterfall (named Hiilawe) is great fun, leads through a chest-deep river and ends with a swim under the waterfall. You need to be in good physical state to go on this hike. Do not go if you are not well-prepared. The rewards of this hike however, are great.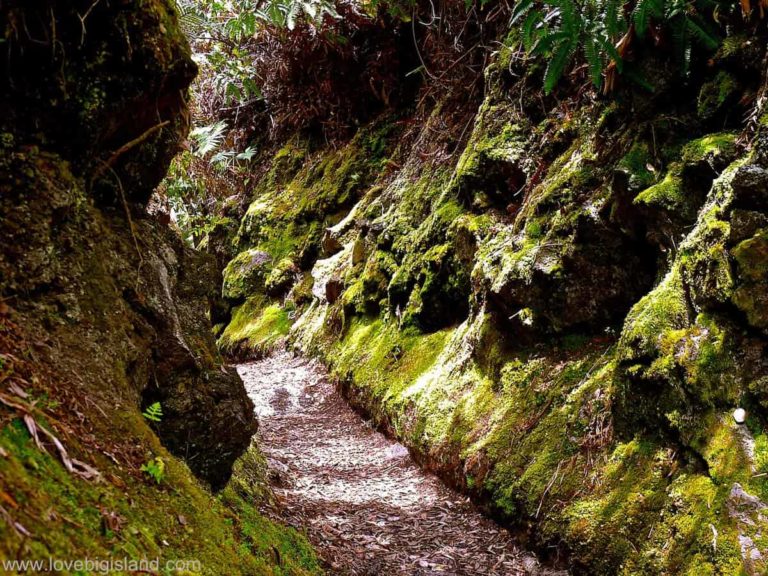 More information, including hiking safety tips, here: hiking on the Big Island. Read more about our favorite 5 best short hikes on Hawaii here.
One extra adventure [d]:…. Or pick your favorite outdoor activity
If you already have an idea about what activity you want to do during your one day on the Big Island, check out our guide for 20+ outdoor activities!