In order to make browsing this website more intuitive we have split the Island of Hawaii into four zones (are you looking for Waikoloa?). Splitting the island into four destinations will make the planning of your Big Island vacation easier. Consider for example spending a few nights of your itinerary in each of the four "most worthwhile" cities on the Big Island:
All localized information (such as activities, events, and accommodation)  is ordered in this way, and you can reach it through the "home" and "Regions" menu at the main navigation menu at the top of this page or by clicking on any of the four regions below: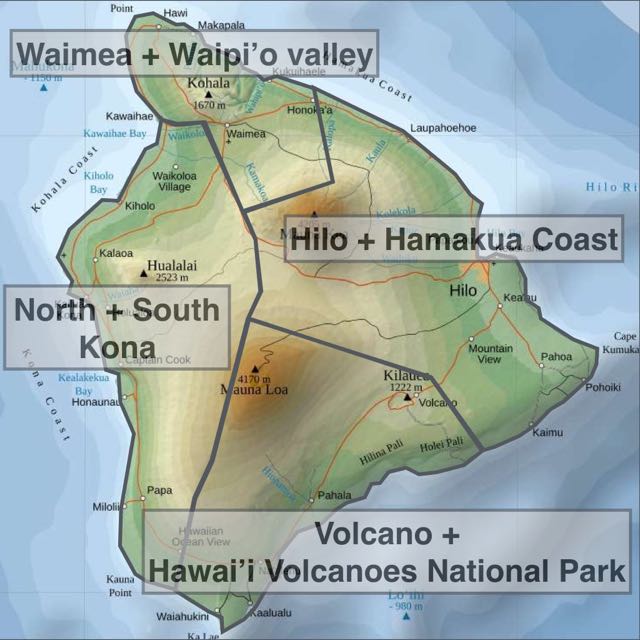 Kona
Volcano
Hilo
Waimea
Have a great time on the Big Island!
Where is Waikoloa?
People that live on the Big Island (or repeat visitors) will notice that we do not include the Waikoloa region in this map. Waikoloa lies on the border of our "Kona" and "Waimea" districts (technically it is an ahupuaʻa (Hawaiian for subdivision) of the south Kohala district), and is known as the resort area of the Big Island.
Waikoloa is a beautiful part of the Big Island, with great (dry) weather, stunning beaches and breathtaking snorkeling beaches. It is not a  place that you should miss! You can find plenty of information about the good stuff (beaches!) on the Kona and Waimea sections of our website.