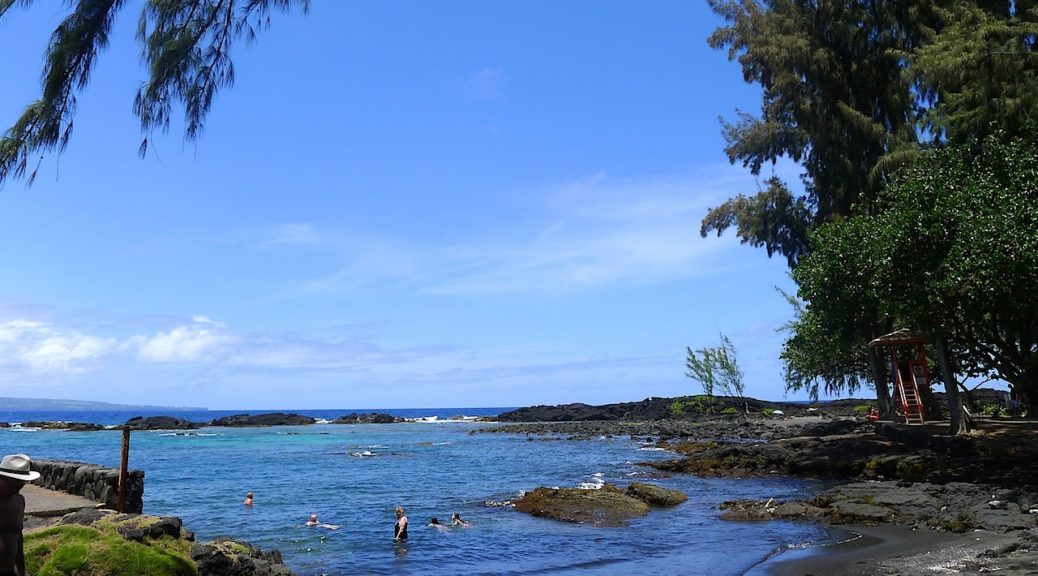 Richardson's Beach and Ocean Park
Richardson's Ocean (or Beach) Park is the Black Sand Beach closest to Hilo. It is know to the locals as 'Richardson's', and is together with the Kapoho tide pools your best choice if you want to snorkel on the East side of the Island.
Because of the tide pools, calm water and picnic area, Richardson's is a great place to bring your kids.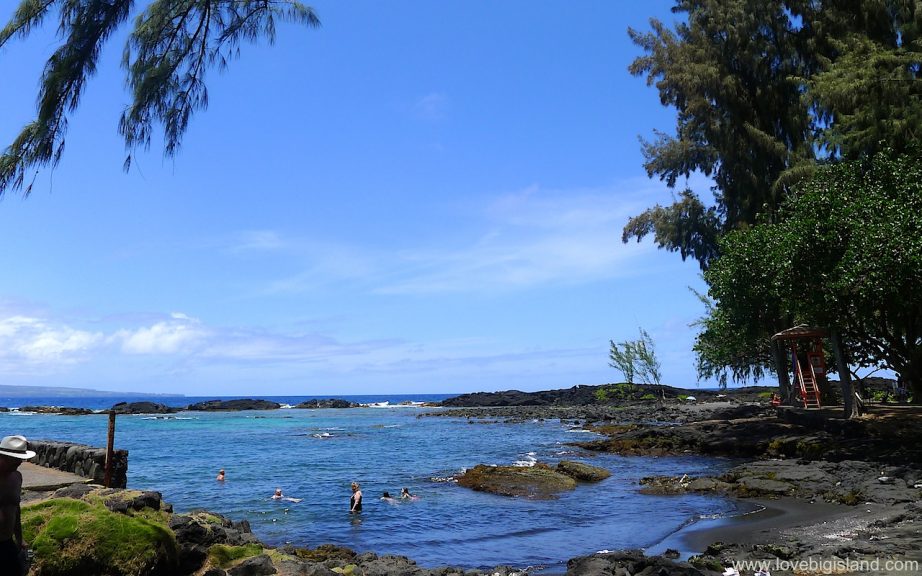 Richardson's is part of a series of beach parks along Kalaniana'ole (south Hilo). Despite the closeness to Hilo, the weather you find at Richardsons is dryer and clearer than in Hilo. The ocean park is open between 7 a.m. and 7 p.m., and has a lifeguard on duty between those hours. There are also picnic areas, showers, restrooms, parking, telephones, and ponds.
Richardsons has a marine conservation area. The ocean here is spring fed by freshwater that also forms many ponds both at the beaches and nearby. The spring water is cold, and the ocean water warm. Combine this with shallow and almost current-free waters and you understand why this is such a good place for snorkeling.
Directions to Richardson's Beach Park
If you continue on down Kalaniana'ole Avenue (east of Hilo), you will come to a series of beach parks, the two most popular being Carlsmith, popularly known as Four Mile after the mile marker, and Richardson, about at the end of the road.
Both Richardson's and the Kapoho tide pools are real busy on weekends, so if it is a weekend, there won't be any parking near them unless you arrive early.
The Sand at Richardsons is Green and Black
If you take a close look at the sand on Richardson beach you will see that it is mostly made out of black lava and so-called green sand. The green sand is made out of olivine crystals, the same crystals that give the more famous green sand beach its name. That beach however is difficult to reach, and Richardsons is a good place to visit if you are curious about this green sand. (more green sand trivia)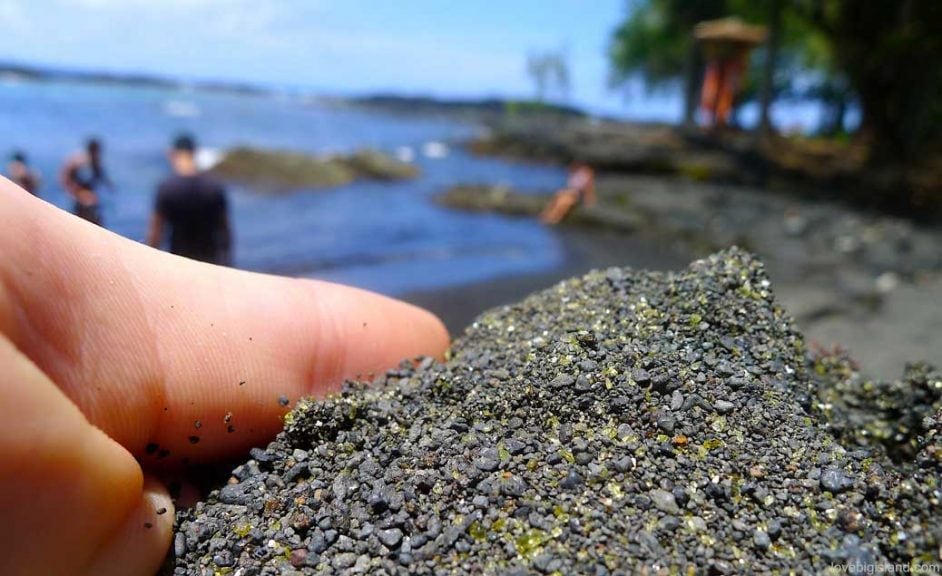 Beaches close to Richardson's
Richardson's Beach Park is part of a series of beach parks along Kalaniana'ole Avenue. The other beach parks are Carlsmith Beach Park, Lele'iwi beach park, James Ke'aloha Beach Park and Onekahakaha Beach Co Park. See all beaches in Hilo.