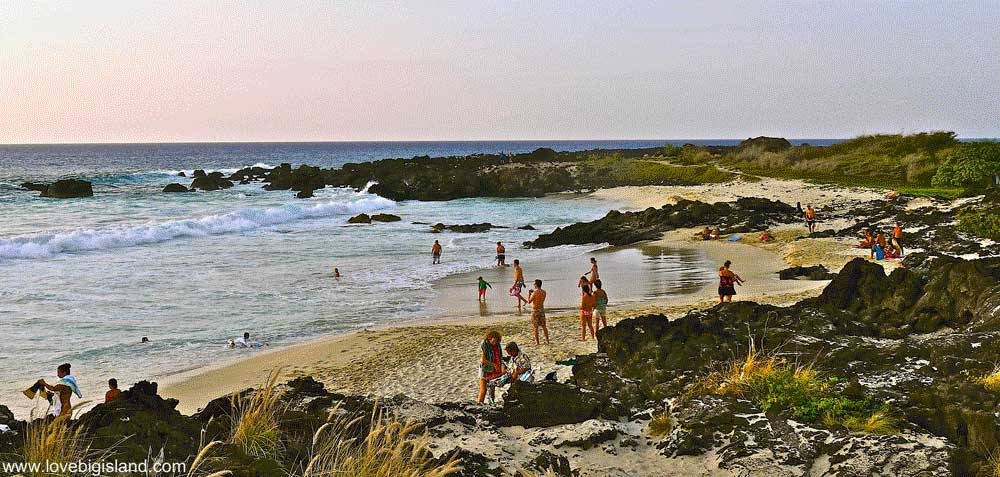 Manini'owali Beach (Kua Bay)
Manini'owali Beach is a secluded and small white sand beach at Kua Bay. The water here is  crystal clear water, and the beach is located just above the Kona airport. This beach is a strong competitor for the title of "best white sand beach" on the Big Island!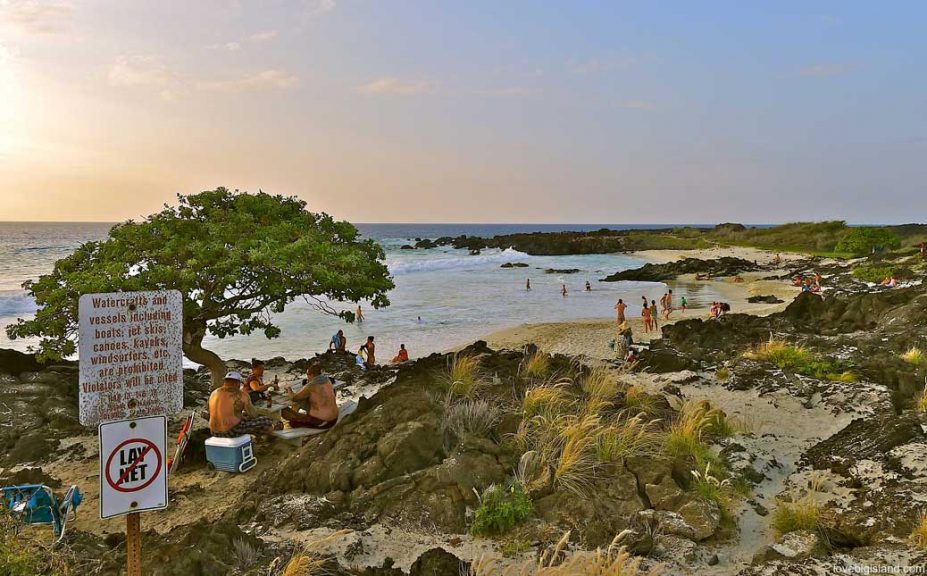 Kua bay is filled with find soft white sand. This beach gets good waves in the winter, and is great for snorkeling if the water is calm. Wildlife sightings (turtles and an occasional dolphin) are normal here. Bring your own drinks and food since you cannot buy anything at the beach, and make sure to leave nothing behind but footprints.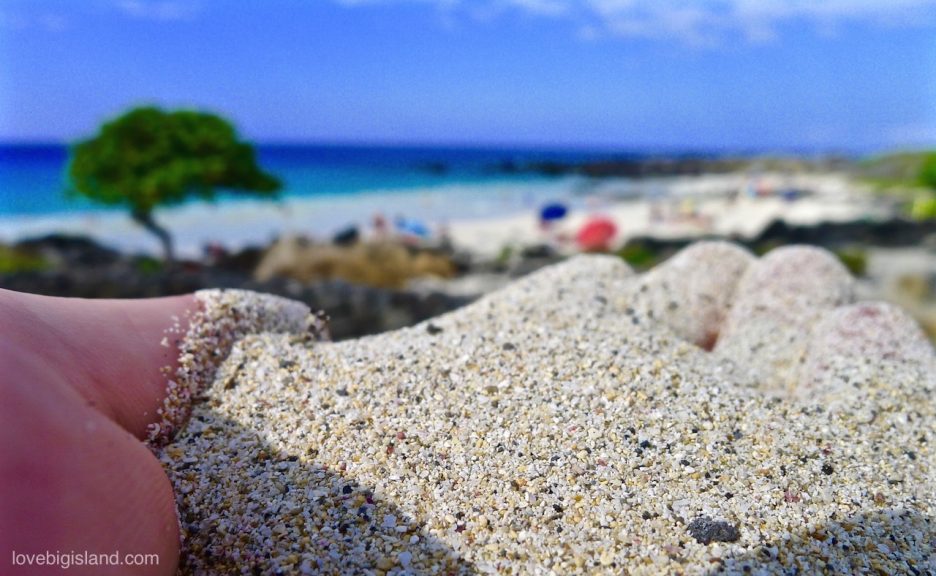 There is little shade and beach access is somewhat tricky because you have to clamber down ~10 ft over lava rocks to get to the sand. The parking lot is small so make sure to arrive early on weekends.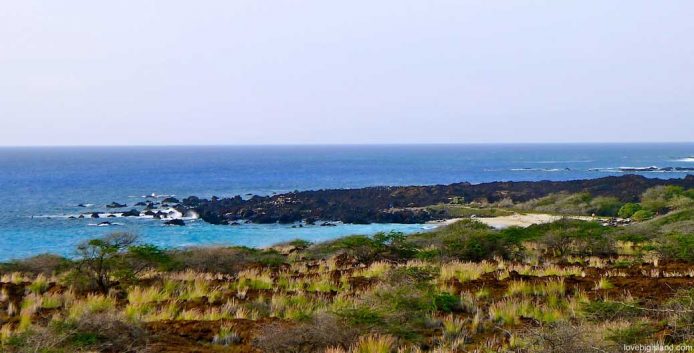 Directions to Kua Bay
You can find Kua bay a few miles north of the Kona airport. After passing the airport, take the second exit to the left (opposite the veterans cemetery, which is better signposted than the beach). Once you take the left you will soon reach the park entrance.

Beaches close to Kua Bay
Kua bay lies midway Kona (King Kam beach at alii drive) and the paradise like white sand beaches (see e.g. beach 69,  Hapuna beach and Mauna Kea beach) at the Kohala coast. For all beaches on the Big Island see our map of Big Island beaches.