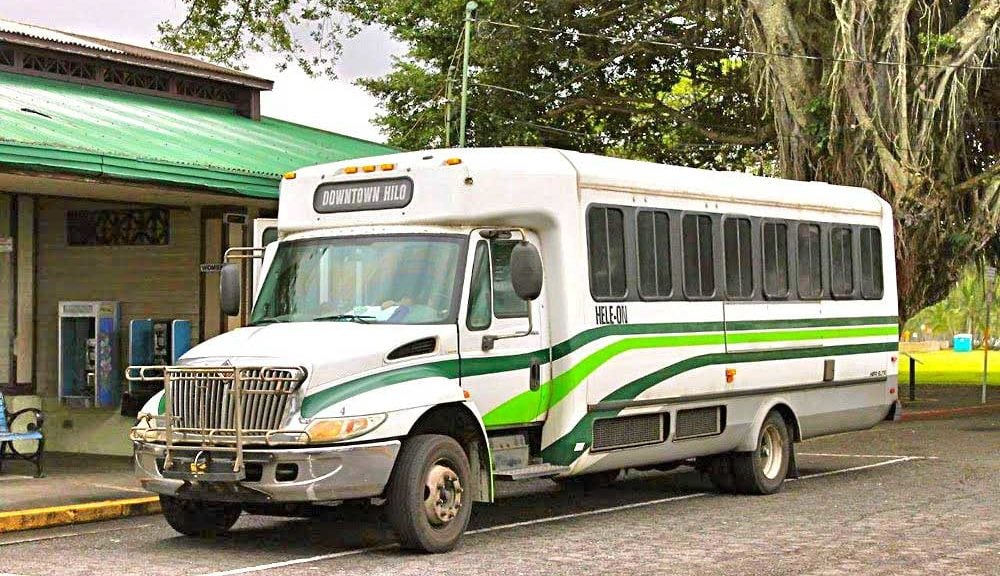 Hele On bus schedule and Public Transport tips
Public Transport will get you around the whole of the Big Island, and it is cheap. The public transport system in Hawaii is called the "hele-on bus", which freely translated means the "ready-go bus"! Beware though, the hele-on-bus is also jokingly known as the coldest place on the Big Island, with the air conditioning often blasting at full-power. Make sure to pack long sleeves if you go for a cross-island bus trip!
How much does the Hele-on bus cost?
The standard fee for the Hele-on bus is $2.00 per ride, but there may be additional charges. If you are taking a big backpack or a suitcase onto the bus that does not fit under your seat you might be charged for another seat by the driver.
You can also take a bicycle on the bus (actually, you put it on a rack in front of the bus), but this will also cost you an additional $2.00.
Hele-on bus schedule
The schedules of the bus system on the Big Island are not tweaked to tourism, but rather to make commuting to and from work for locals possible. This means that most routes are only served early in the day and after work. You can check the schedules and maps of the hele-on-bus here.
With the bus to Hilo and Kona from the Airport
It is possible to take the bus from the Hilo airport and the Kona airport. However, the bus has few scheduled stops at the airports and advance planning is needed if you choose to take the bus from (and to) the airport.
You can find up-to-date information on the hele-on bus airport service on the hele-on website.
When to choose the Hele-on bus
Taking a trip with the hele-on bus might be somewhat time consuming, but is is sure to introduce you to a whole bunch of colorful local residents, and will add some of that local flavor to your trip that few other tourists will taste.
Summarizing, if you are in no hurry or have little money to spare the hele-on bus is a viable option for your transport. Be prepared though to walk a little, and pack something warm!
Shared ride taxi program in Hilo and Kona
In the Hilo and Kona area it is possible to use a flexible shared ride taxi program for as little as $2 per ride.  Note that Travel is limited to 9 miles with the shared taxi ride program.
Taxi coupons have to be ordered ahead by mail in quantities of 5 or 15 coupons, and a copy of your ID is required. See the shared taxi ride information page of Hawai'i county for more information.