Hawaiʻi is beloved and cherished for its beauty and depth, but it also has the reputation of being quite expensive. From the travel it takes to get there to the cost of living on the ground, it's right up there with the most costly destinations in the United States, perhaps even the globe.
But worry not – savvy travelers can find ways to save with some smart planning and local knowledge.
The following tips will help you navigate the high prices you often find when booking and get more value for your money once you arrive by planning ahead, being realistic about your plans, and following the local way of life.
Table of Contents
Flights: avoid the busiest days when flying, and book in advance if you can.
When searching for flights to and from Hawaiʻi, you will notice that flying on certain days is often more expensive than others. Typically, arriving and departing on the weekends will drive up the cost of the ticket – sometimes twenty or thirty bucks, but sometimes much more. If your plans are flexible, you can save money by flying on less expensive, midweek days. Even if the cost is just a little less per ticket, the savings will add up for families and larger parties.
One of the benefits of the pandemic as it relates to the airline industry was the elimination of change fees. At this moment, there's no risk to booking far in advance – if you see a cheaper flight later, you can switch to it without penalty (this is generally true, but check with your airline of choice for exact rules and regulations).
Having this flexibility gives you the power to lock in good rates when you see them, but still keep your eye out for an even better deal down the road. We recommend booking your flight at least three months in advance to avoid last-minute price surges, but also advise that you continue checking prices every week or so in case a lower fare becomes available. If it does, you can switch your flight and receive a refund/credit on the difference.
Interisland Flights
The day of the week and time of the flight also matters a lot for interisland flights. The cost of flight often mirrors the workday. That is, flights between 7-9 a.m. and 5-7 p.m. tend to be more expensive due to business travelers flying between islands. Friday and Sunday nights are also typically more expensive due to locals traveling for the weekend.
Being flexible about when you fly can help you save. Smaller commuter airlines, like Mokulele Airlines, are usually cheaper than the big-brand carriers like Hawaiian Airlines.
Accommodations: volunteer for a discount at hotels.
These days, hotel packages are often created more for marketing exposure than customer value. Hotels create extravagant packages that the travel media will cover, but very few people will actually book – i.e., skydive arrival at your hotel, high-end add-ons that cost thousands of dollars, etc. These examples are not hard to find.
However, there are still some good ones out there if you sift through the madness. In Hawaiʻi right now, the better deals are most notably in relation to the new Malama Hawaiʻi initiative spreading throughout the islands, which offers incentives for visitors to give back through voluntourism experiences.
Packages vary from hotel to hotel, but they involve a discount or free night when you participate in such an activity. These experiences are not for everyone – they often involve manual labor, such as pulling weeds/invasive species – but take a look through the offerings aggregated here. If one hits home, it could save you some cash on your hotel stay.
Bonus tip for saving on your accommodations: plan ahead!
We may sound like a broken record, but planning well ahead can really give you more "bang" for your bucks. This holds especially true if you like staying in vacation rentals, and planning ahead means 6 to 12 months depending on when you travel.
Unlike the price of flights, the price of vacation rentals does not typically vary on a week-by-week basis. However, try searching a few places to stay using your preferred booking engine (VRBO, AirBnB, Booking.com, etc.) for a trip one week and one year from now. You will see that there are only a few reasonable places left for the coming week and those are probably on the expensive side. If you look at what's available one year from now you will see many places more suited to your needs that are probably also more reasonable prices.
In summary, the best places sell out first, so make sure you are first.
---
Related: hotel prices depend a lot on location. Figure out what region best fits your travel style using our island accommodation guides:
Car rentals: stack your rental car days, and use an "island car" rental service where possible.
You need a car to explore in Hawaiʻi. Yes, there is pubic transit, but it's inefficient and limited. Yes, there are ride share services, but a couple of those and you might as well have bought a car. Having your own wheels will allow you to explore efficiently, make the most of your time, and to access the far reaches and natural areas of the islands.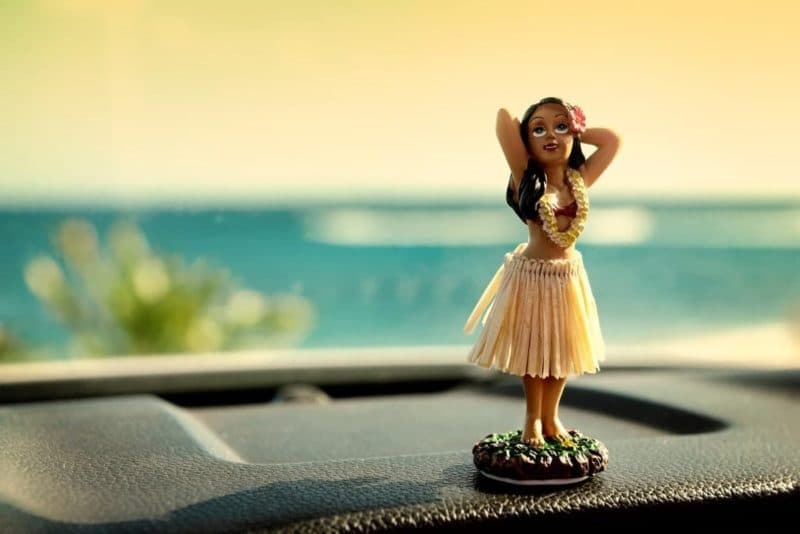 Since rental cars can be expensive themselves, here's what we recommend:
Perhaps you only need a rental car for a part of your stay?
Many people who come to Hawaiʻi rent a car for the entirety of their trip, and it ends up sitting around collecting dust (and parking fees) on days when they decide to stick around the hotel/beach. To avoid paying for days you don't use the car, we suggest stacking your rental car days – that is, plan your schedule so you do your car-related exploring on consecutive days.
For example, say you are traveling to Hawaiʻi for a week and want to spend half the time at the hotel beach and half the time exploring. Instead of renting a car for a week and alternating beach and exploration days, stack your days of exploration together and just rent the car for three consecutive days. We recommend blocking out the middle days of your trip to go out and explore. Arrive in Hawaiʻi, spend a day relaxing, then rent a car for three or four days, then schedule another relaxing day or two at the end of the trip. Alternating days is nice for variety, but it will cost you more in the long run.
Use local car rental agencies
If you have specific needs as it relates to a rental car, renting through one of the national chains at the airport gives you the most options. As we explain in our dedicated guide about renting a car in Hawaiʻi), you can often get better terms and rates for the larger rental car agencies if you go through the local aggregator website Discount Hawaii Car Rentals.
However, if you just want a car and don't really care what it is, consider renting from one of the "island car" establishments throughout the island. These are smaller, locally-owned rental agencies that are priced lower because the cars are not pristine. You can expect some dings and dents, but you can also expect a lower price. We enjoy renting from these agencies not only because of the cost savings, but because their cars tend to blend in better around the islands. For example, check out Island Cars on Kauaʻi.
---
Related: How much you need to depend on a rental car depends on to what island you go. Read more in our island guides:
Food: buy local, but get your poke from the grocery store.
Typically, we always advise folks to buy from local merchants, farmers markets, fish markets, and mom 'n' pop stores. However, if you plan to feast on poke during your visit (which we highly encourage), you can save significant cash by doing as the locals do: Buy poke from the deli at a grocery store.
Sound crazy? Not so much. Ask around and the locals will tell you that Foodland (or Sack 'n' Save) has some of the best tasting and best-value poke in the islands. Unlike at a restaurant, you can buy small amounts of a variety of styles, exposing yourself to more flavors, and a pound will cost you somewhere between $10-$14, whereas it would be much, much more expensive at a restaurant. "Poke bowls," a local lunch favorite, are usually less than ten dollars at a grocery deli, compared to the $15 or so you will pay elsewhere.
Enjoy poke as an appetizer when dining out, but if you crave it night after night, head to KTA or Foodland.
Entertainment: have your own beach happy hour.
Going out to eat is no doubt one of the joys of traveling, and many restaurants create fun and interesting vibes with live music and stunning views. We definitely encourage you to patronize local restaurants during your trip, as it supports the local economy and allows you to experience the culinary talents of local chefs.
But, when cash gets tight, remember that those ocean views look just as good outside the restaurant as they do inside. If you're simply looking for some snacks and a nice view of the sunset, why not pack a picnic and sit on the beach for happy hour? It's just as beautiful, but much more affordable.
---
Related: 16+ great spots to see the sunset on Hawaiʻi.
A closing thought: When trying to save, pick your battles and be reasonable.
Saving money wherever possible is a reasonable goal for any traveler; however, consider that local folks put their hearts and souls into their businesses. Seek discounts where appropriate from large companies, but don't try to negotiate too much with local outfits. You can feel good about paying a little extra to support smaller, family-run operations, as your tourism dollars go directly into the local economy.