This image first appeared on February 18, 2017 at the following page:
🐠 Hawaii's top snorkeling spots!
. (Image caption and credits below the picture). The largest version of this image is 1280 x 636 pixels and can be found
here
.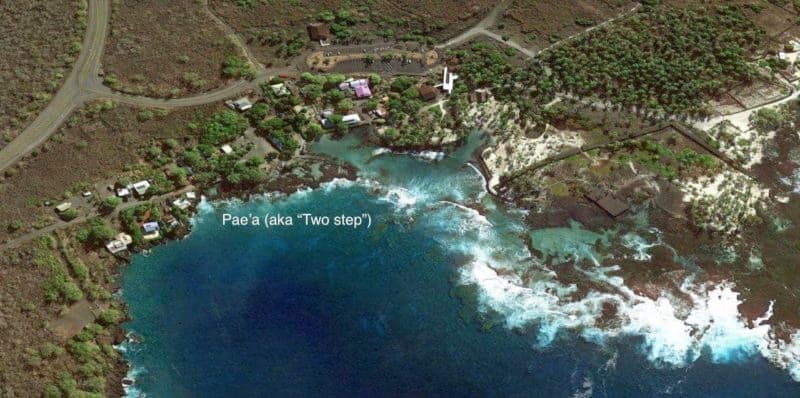 Two step is the name of the entrance to the water just left of the center of this image. This is one of the best snorkeling spots of the Big Island. Image credit: google maps.