This image first appeared on November 4, 2014 at the following page:
Snorkeling on the Big Island
. (Image caption and credits below the picture). The largest version of this image is 1038 x 589 pixels and can be found
here
.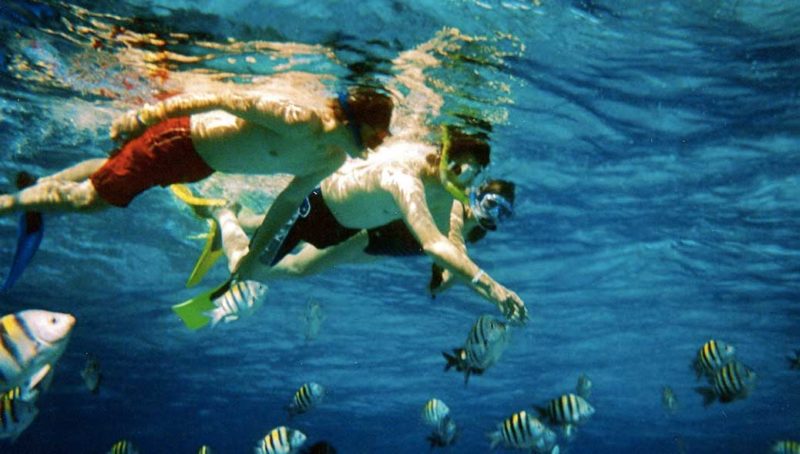 A group of snorkelers observing undersea wildlife. Image adapted from source and is licensed under the Creative Commons Attribution-Share Alike 2.0 Generic license.